Trailblazer
Polyethylene PE 500, 15 mm

This PE swing door with its stainless steel hinge is extremely versatile. It complies with very high hygiene standards, is cold and water resistant, hard-wearing and hence ideally suited for use in the food production sector.
Its door leaves and hinges are impact resistant and capable of withstanding the stresses of highly demanding use. This makes them perfect for use in the catering sector, supermarkets and commercial kitchens. Their straight lines and easy-to-clean design also make them perfectly suited for use in leisure facilities, shower rooms, medical clinics and laboratories.
The GP200 PE swing door can also be adapted to meet special requirements or for extra-large doorways, such as, for example, for crane or pipe passageways.
Dimensions
Special dimemsions on request
Vision panel
Acrylic glass, 15 mm, frameless and flush-fitting: 400 mm round, 400 x 600 mm, 300 x 600 mm, 400 x 950 mm semicircular.
Standard design

Special design on request

Colours
Any colour deviations from the RAL scale are technically conditioned.
Special colours in RAL
Minimum quantities and prices on request. Swing Door Configurator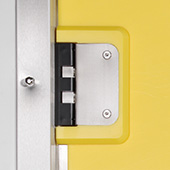 Stainless steel hinge with or without 90° stop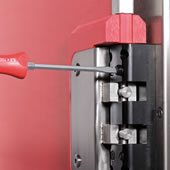 Optional: Hinge adjustable in middle position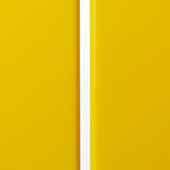 PVC finger protection in door height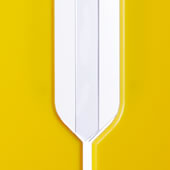 PVC finger protection combined with round edge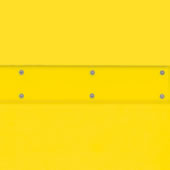 made of 15 mm PE, 200 mm high on both sides, variable installation height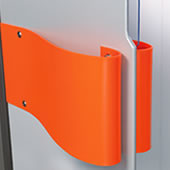 made of 5 mm PE, 200-1200 mm mm high on both sides, variable installation height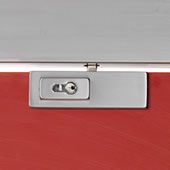 Stainless steel lock with profile cylinder
lockable on both sides
mounted on top of the door leaf
locking into door lintel
mounted laterally on single-leaf door without finger protection