Allrounders
Polyethylene PE 500, 15 mm
This PE swing door features a special stainless steel profile tube and combines both functionality with attractive design. The PVC swing technology is housed inside the profile tube and has been specifically designed with human traffic in mind.
This door features angled hinges instead of pressure springs, which means that the door leaf lifts when being pushed open and gently swings back as a result of its own weight.
These swing doors' smart modern design has long since made them highly popular for use as interior design elements in the catering sector, shops and leisure facilities.
Dimensions
Special dimemsions on request
Vision panel
Acrylic glass, 15 mm, frameless and flush-fitting: 400 mm round, 400 x 600 mm, 300 x 600 mm, 400 x 950 mm semicircular.
Standard design

Special design on request

Colours
Any colour deviations from the RAL scale are technically conditioned.
Special colours in RAL
Minimum quantities and prices on request.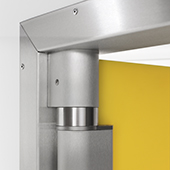 Spring mechanism encapsulated in a profile tube, hinge adjustable in middle position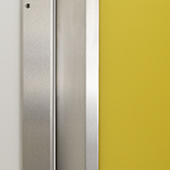 Door leaf guided in a stainless steel profile tube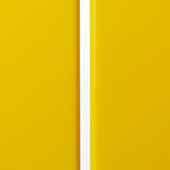 PVC finger protection in door height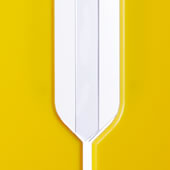 PVC finger protection combined with round edge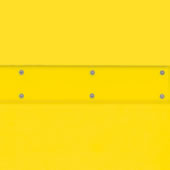 made of 15 mm PE, 200 mm high on both sides, variable installation height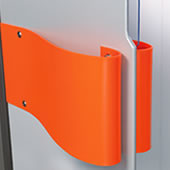 made of 5 mm PE, 200-1200 mm mm high on both sides, variable installation height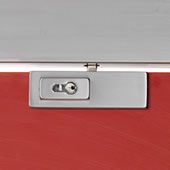 Stainless steel lock with profile cylinder
lockable on both sides
mounted on top of the door leaf
locking into door lintel
mounted laterally on single-leaf door without finger protection